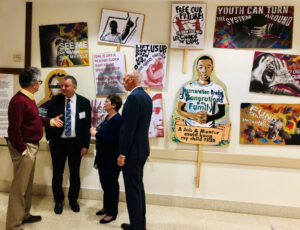 The Columbia Justice Lab, a growing force in the movement to shift justice systems toward community solutions and away from corrections and incarceration, has added a big name from the philanthropic world to its roster.
Patrick McCarthy, who recently retired as president of the Baltimore-based Annie E. Casey Foundation, will join the lab in his capacity as a visiting fellow with the Philadelphia-based Stoneleigh Foundation. McCarthy led Casey, one of the most prominent national funders in both child welfare and juvenile justice, for eight years. He joined the foundation in 1994 after serving as a division director for Delaware's joint child welfare and juvenile justice agency.
In 2015, McCarthy drew attention to the cause of youth incarceration with a "Tedx Talk" in which he called for the closure of large state juvenile facilities.
"I believe it's long past time to close these inhumane, ineffective, wasteful factories of failure once and for all. Every one of them," McCarthy said during the talk.
McCarthy will work with Youth Correctional Leaders for Justice (YCLJ), the Justice Lab's group of current and former corrections officials from across the country, which is funded by Casey. This group will serve as an on-call ideas and expertise repository for public officials nationwide, and is already assisting Milwaukee County in Wisconsin with plans for a community-first youth justice system.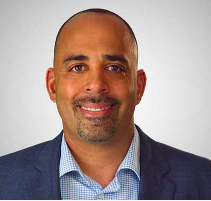 Muhammad also worked with Schiraldi at the New York City Department of Probation. He is currently the executive director of the National Institute for Criminal Justice Reform.
Muhammad will focus on the Justice Lab's Probation and Parole project, which focuses on studying the dramatic expansion of both systems since the 1980s and solutions for avoiding unnecessary involvement in either of them. His role as adviser is supported with funds from three philanthropic organizations: Arnold Ventures, Galaxy Gives and the Tikkun Olam Foundation.
The Columbia Justice Lab was founded in 2017. It recently hosted a group of American and European justice officials to discuss the prospect of including more young adults in the juvenile justice system, which some European countries have already done. Vermont is set to become the first state in America to raise its juvenile justice age above 18. The state will include 18- and 19-year-olds in its juvenile system by 2022.