The Salem County Youth Services Commission (SCYSC) is responsible for planning and funding of services for youth involved or at-risk of involvement in the juvenile justice system while serving at an advisory capacity for the county Freeholders. The Salem Inter Agency Council administers the State/Community Partnership Grant and the Family Court Services Funds, for providing various services to at-risk juveniles along the continuum of prevention, diversion, disposition, detention, and re-entry. The Salem Inter Agency Council also prepares a three-year Comprehensive Youth Services Plan, which includes services and sanctions for juveniles adjudicated or charged as delinquent and programs for the prevention of juvenile delinquency. The Youth Services Coordinator assists to develop linkages with communities, schools and key youth serving agencies and organizations and coordinates planning and related activities with other appropriate county bodies, service providers, and local system partners.
The Youth Services Commission meetings are held the first Wednesday of every month and are open public meetings. Members of the public are welcomed and encouraged to attend. The Salem County Youth Services Commission also seeks ongoing familial engagement as an integral component in their scope of work. Please join us in the work of serving our youth and families by attending our meetings listed on the right.
Urie Anderson
 Youth Services Administrator 

Salem County Youth Services Commission
98 Market Street, 2nd Floor
Salem, NJ 08079
Phone: (856) 935-7510 ext. 8451
Fax: (856) 769-4667
Email: UrieA@SalemCountyIAC.Org
2019 Salem County Youth Services Commission Meeting Schedule
St. John's Parrish House 76 Market St. Salem, NJ 08079
1). January 2, 2019- 12:30-1:30pm
2). February 6, 2019– 12:30-1:30pm
3). March 6, 2019- 12:30-1:30pm
4). April 3, 2019- 12:30-1:30pm
5). May 1, 2019- 12:30-1:30pm
6). June 5, 2019- 12:30-1:30pm
7). July 3, 2019- 12:30-1:30pm
8). September 4, 2019 – 12:30-1:30pm
9). October 2, 2019 – 12:30-1:30pm
10).November 6, 2019- 12:30-1:30pm
11). December 4, 2019- 12:30-1:30pm
Please visit our social media and website for more information and current events:
2019 Salem County Youth Services Funded Programs and System Partners
School-Based Delinquency Prevention Programs
Delinquent acts may include crimes against persons, crimes against property, drug offenses, and crimes against public order. Delinquency prevention programs seek to redirect youth who are considered at-risk for delinquency or who have committed a delinquent offense from deeper involvement in the juvenile justice system.  The Salem County Youth Services Commission recognizes the value in funding school-based prevention programs as a cost-effective means of serving a larger and more captive youth audience while saving tax-payer dollars on additional costs of transportation.
Diversion is a term used to describe intervention approaches that redirect youths away from formal processing in the juvenile justice system, while still holding them accountable for their actions. Preadjudication diversion programs seek to divert youth who would otherwise have been formally processed in juvenile court.

For over forty years, Youth Advocate Programs, Inc., (YAP) has provided outcomes-driven and cost-effective alternatives to the institutionalization of high risk, high needs young people. Founded in YAP currently operates programs in 23 states and Washington, DC and serves over 11,000 youth, adults and families annually in urban, rural, and suburban settings, including Salem County, NJ. YAP's clients increasingly are multi-system involved and our programs have expanded to meet these challenges. YAP offers Juvenile Justice programs that alleviate overcrowding in detention facilities, Child Welfare programs that help to heal fractured families,school-based programs that reduce truancy and improve academic engagement, and Behavioral Health programs for young people and adults dealing with intellectual, emotional or developmental disabilities. Though our programs have expanded greatly both in size and scope, YAP has remained true to its mission: to provide "safe, proven effective and economical alternatives to institutional placement. School-based programs that reduce truancy and improve academic engagement, and Behavioral Health programs for young people and adults dealing with intellectual, emotional or developmental disabilities. Though our programs have expanded greatly both in size and scope, YAP has remained true to its mission: to provide "safe, proven effective and economical alternatives to institutional placement."
YAP's Pay It Forward Project allows youth, through a community service component, to learn valuable lessons to prevent property offenses as well as serve the community. Property offenses include crimes of theft, larceny, motor vehicle theft burglary, arson, shoplifting and vandalism. The YAP Senior Advocate will identify locations for youth to complete supervised service projects that fulfill the community's need for restorative justice and build on youth's interests while the unifying theme of Community Safety and Crime Prevention will structure activities along Balanced and Restorative Justice Principles.
Non-Incarceration Options for Juveniles
Juvenile court judges often have broad discretion to fashion a sentence or rehabilitation program that fits the needs of the minor. A disposition order may include options other than confinement, including:
Verbal warning. The sentence for the juvenile can be as simple as a verbal reprimand.
Fine. The minor may be required to pay a fine to the government or pay compensation to the victim.
Counseling. Often, judges require juveniles to attend counseling as part of a disposition order.
Community service. Juveniles may be ordered to work a certain number of hours in service to the local community.
Electronic monitoring. Juveniles may be required to wear a wrist or ankle bracelet that verifies their location at all times.
Probation. Judges often order juveniles to enter probation after a delinquency finding. (To learn more about probation, see the "Probation" section, just below.)
In creating a disposition order, juvenile court judges can order any of the above options alone or in combination. For example, a delinquent minor might need to pay a fine, attend counseling, and perform community service as a penalty for one offense.
Detention and Detention-Alternative Programs
Detention is defined as: In custody (secure, non-secure, or home confinement) while awaiting an adjudication hearing, disposition, or commitment placement.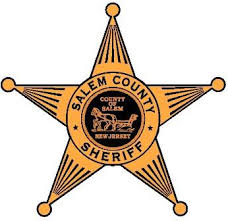 The GPS Home Detention Ankle Bracelet program is an in-home detention program designed to reduce the number of detention placements, maintain public safety and increase pre-disposition options by providing supervision to youth. Referrals are made through the Salem County Family Court system.
Electronic Monitoring programs help lower public safety for taxpayers by reducing detention populations and lower costs than secure placements. Juvenile offenders continue to have access to community resources such as work, job training or education programming such as work, job training, or education programming. In addition, electronic monitoring provides increased public safety by utilizing the latest ankle monitoring technologies and other supervision strategies.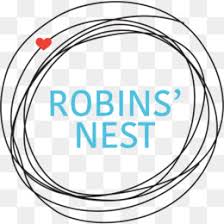 Incorporated in 1968 as a 501(c)(3) non-profit agency, Robins' Nest pioneered the group home movement in New Jersey. In 1983, Robins' Nest again showed vision by developing the first home-based treatment program for troubled children and families in New Jersey.  Providing services for vulnerable children and families for 45 years, the agency has developed a broad array of innovative prevention, child welfare, behavioral health, juvenile justice, and supportive housing programs with the shared goal of strengthening families and achieving safety, well-being and permanency for Southern New Jersey's children and youth. Consistent with our mission to "protect children, strengthen families and empower communities through innovative, life-enhancing services," Robins' Nest has a long and well documented history of working collaboratively and successfully with children and youth in the DCF, juvenile justice and mental health systems.
In 2016, Robins' Nest served over 11,000 children and their families with over 60 programs and services throughout the seven southern counties of the State. We employed 289 staff as of 1/1/2017.
The service component being purchased with this funding request is Grounded. Grounded is an in-home detention alternative program designed to reduce the number of detention placements, maintain the public safety and increase pre-adjudication/pre-disposition options by providing supervision, structure and support to the youth and the youth's family. The program provides in-home monitoring to Salem County youth who are involved with Family Court.  Services are provided for the duration of the Court Order, by the youth monitor who is accessible twenty-four hours a day, seven days a week via cell phone. The following is a description of each service, including purpose and goal of each:
Face-to-Face (random) in the youth's home and or youth's community to ensure compliance with the court order; such a service enables the program to adequately monitor and verify the youth's whereabouts, develop rapport between the program and the youth/youth's family, and provide the family with additional support and intervention when issues arise.
Phone/Collateral (random) provides an alternative method for frequent contact verifying the client's whereabouts (whether at home or in the community); such a service enables the program to maintain constant contact with the client (including evenings, weekends and holidays) thus increasing the likelihood of Court Order compliance.
Coordination of Services within the youth's community (school, employer, or other service providers); such a service enables the program to verify the youth's activity and decrease the likelihood of lapse in service and/or noncompliance with the Court Order.
Crisis support with around-the-clock staff availability via a cellular phone number; such a service enables the program to provide any applicable emergent resources which may defuse or prevent active or future crises.
Linkages are made with community resources; such a service enables the program to provide options for the youth and youth's family to participate in, in the event that the client/client's family chooses to increase their formal/informal support network.
Advocacy for the client (pertaining to education, employment or personal); such a service enables the program to provide a voice for the client thus enabling the likelihood that the client follows-thru with the established goals and/or plan.
As an alternative to incarceration (which is primarily punitive), in-home detention balances discipline with learning opportunities which encourages behavioral changes that will have long-lasting effects and reduce recidivism. In-home detention enables youth to maintain their educational program in their own school setting, maintain employment (if applicable), and remain attending religious events, family gatherings, etc. In addition to being rehabilitative rather than punitive, an ancillary benefit is that in-home detention reduces County Juvenile Detention bed utilization rates.  Thus, the program is cost-effective as well as humane.
Admission into the home detention program is by Court Order. The program cannot be accessed in any other way. Eligibility criteria include: youth who reside in Salem  County; youth who are willing to cooperate with conditions stated in the Home Detention Contract; youth whose families are willing to cooperate with the provisions in the Court Order; youth who do not present a danger to themselves or to others.
Juvenile Re-entry Services
Juvenile reentry or aftercare- has been defined as the reintegrative services that prepare youths in out-of-home placements for their eventual return home by establishing the necessary collaboration with the community and its resources to ensure the delivery of needed services and
supervision.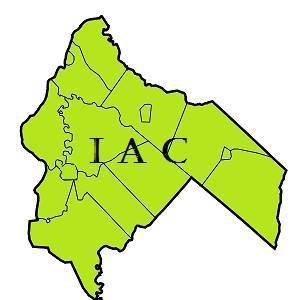 General client-specific funds provide funding in accordance with JJC Client Specific Guidelines for statewide goals where the primary goal is to assist youth in obtaining unique services when all other avenues have been exhausted. Referrals made by the Multi-Disciplinary Team for matters such as career training, counseling or other services for those youth under court disposition or re-entering the community from a Juvenile Justice Commission placement. The use of General Client-specific funding is determined on a case-by-case and must be approved by the Youth Services Administrator and Juvenile Justice Commission liaison. All Client-specific funds are managed by the Salem Inter Agency Council of Human Services.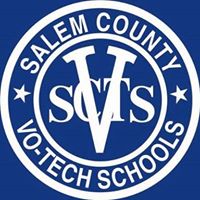 The Salem County B.R.I.D.G.E (Building Relationships Inspiring Dreams and Growing Employment) program is a dual-pronged education program for probation and diverted youth, focused on ages 16-21, in an effort to motivate this target population to pursue either vocational training or post-secondary degree opportunities, when they may not otherwise qualify for or have the necessary support network for such opportunities through the normal course.  The Salem County Innovations Subcommittee determined that there are real and tangible advantages to providing non-traditional educational opportunities to juveniles for the purpose of assisting them to either become gainfully employed after high school or to pursue higher education at a post-secondary school and become gainfully employed thereafter.
This new Innovations program aims to address these barriers for youth in Salem County under probation supervision by creating non-traditional educational opportunities through either of two pathways: career exploration and training and/or higher education opportunities, coupled with supportive services (i.e., tutoring, counseling, mentoring, apprenticeships, etc.). Probation statistics revealed that 10% of youth (6 out of 60) on probation are either unemployed or not enrolled in school.
The BRIDGE Programs provides youth on probation/deferred disposition in Salem County the opportunity to participate in career exploration that they would not otherwise have the opportunity to experience through normal high school/vocational school educational pathways. 
For youth participants, there are opportunities to participate in trade/occupational certifications; they would not otherwise qualify for in the normal course of high school/vocational school coursework. Included are additional supportive services to ensure maximum opportunity for success, through mentoring, tutoring, counseling, and apprenticeships. The Program Facilitator implements short term certification/trade classes such as OHSA and SafeServ certifications; vocational profiles for employment credentialing in addition to offering supportive mentoring, tutoring and access to community college coursework. The BRIDGE program connects youth to positive adult role models who will provide guidance and assistance in meeting the conditions set forth by Probation. The facilitators, when appropriate, will engage parents and other family members in program activities and share information on the services and resources that exist within the program & community. 
The Program Coordinator manages all aspects of the BRIDGE program including, but not limited to: scheduling career exploration sessions, establishing the career/certification modules (i.e. culinary, welding, OHSA, SafeServ), assist youth with registering for college credit courses (where appropriate) and document admission/departure information, order supplies, arrange transportation, and provide program outcomes to the Salem County Council on Juvenile Justice System Improvement.
The Program Instructors to prepare course/certification materials, provide instruction, observe and evaluate student performance, assist students with maintaining course standards and assist with preparation with course certification exam.  The program shall include the following components:
BRIDGE ORIENTATION:  This will include an orientation agenda with an accompanying brochure to explain the BRIDGE program, and various pathways to either (a) employment/career exploration or (b) community college.  A folder and notebook will be provided to hold these items and other program documents in addition to the youth's documentation for the BRIDGE program, conditions of probation, program services, evaluations, etc.
CAREER EXPLORATION/TRADE-CERTIFICATION: This will include an overview of the career path classes and assisting youth with obtaining access to specific classes to develop a skill or obtain certifications that will allow youth to actively participate in the workforce. Youth in the employment/career exploration path will be connected with employers via job fairs and employment referrals.
COLLEGE-BOUND PATH: The college-bound path will allow youth interested in attending college, the opportunity to work with facilitators/mentors who will provide, guidance, support and assistance with college preparatory course work, placement testing, and college admissions applications. Logistically, the vocational school is available to Salem Community College as it serves as a satellite location.  Youth will have to opportunity to take college credit courses at the vocational school, during evening hours, as a probation incentive, in addition to receiving access to advice and support not typically received through traditional high school practices.

     SODAT of NJ (Services to Overcome Drug Abuse Among Teenagers, Inc.) has been in operation for 50 years. SODAT was established in 1969 to treat teenagers. SODAT now treats people of all ages for Alcohol, Tobacco and Other Drugs (ATOD). SODAT has offered various prevention programs to individuals and their families throughout Southern New Jersey. SODAT operates under the auspice of the New Jersey Department of Mental Health and Addiction Services, and has been honored to receive the United States Department of Education Award of Excellence and the United States Secretary of State Award for an Outstanding Program.
     The goal of the Probation Enrichment and Transportation Program is to provide appropriate support to encourage probationers to successfully complete their court-ordered conditions of probation, and in turn reduce the number of VOPs filed and admissions to detention for VOPs. The program is designed to reward positive behavior by providing healthy/educational activities for youth and families. Components include a probation orientation program, cultural and educational opportunities, transportation to activities, and transportation to appointments, court appearances, probation reporting, and court-ordered evaluations and services.
     Step reinforcements or incentives throughout the probation term are provided to youth and families, including items such as meal gift cards and movie theater tickets.  Youth may also be provided an opportunity to earn a voucher to participate in community-based, healthy/educational activities after at least 90 days of probation/deferred disposition compliance.  The 90 days starts when the youth and his/her Probation Officer have a conversation about earning a healthy/educational incentive. Healthy/educational incentives include opportunities to participate in positive activities through the distribution of vouchers for art classes, CPR Certification classes, Lifeguard Certification classes, Drivers' License School, or other opportunities selected by the youth.